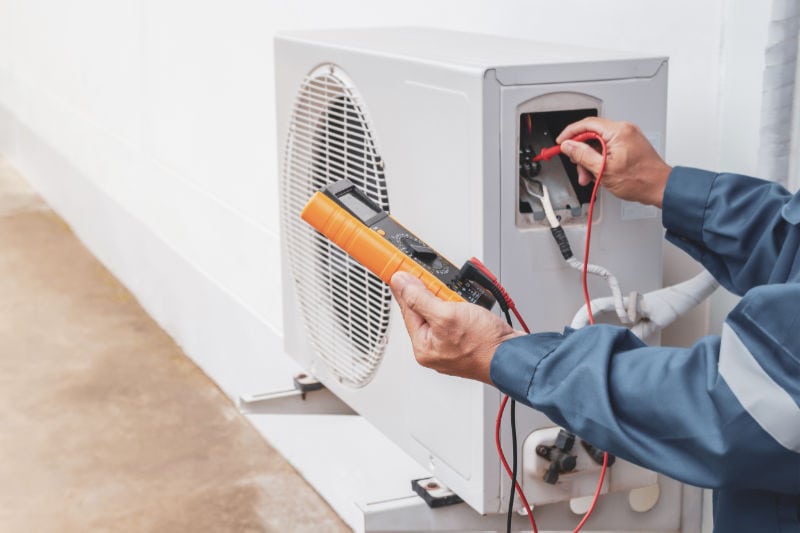 Nothing will spoil the joy of your summer more than your air conditioning (AC) unit breaking down on a hot afternoon.
Protect your New Berlin home's AC equipment and ensure you stay cool by scheduling a preseason tune-up.
Midwest Heating & Cooling is here to answer all your air conditioning questions, including the best time to schedule your annual tune-up—and why it is so important! Of course, you want to reduce the risk of your system breaking down, but maintenance can also save you money and improve your comfort.
Our Midwest Heating & Cooling professionals have been installing, replacing, repairing, and maintaining heating, ventilation, and air conditioning (HVAC) equipment for residents and families throughout Wisconsin for many years. Just leave it to us to handle your heating and cooling needs!
When Is the Best Time to Schedule an AC Tune-Up?
You should schedule an AC tune-up during the spring or early summer.
Think of it this way: you don't use your air conditioner in the fall or winter, so you will want to have a professional inspect and maintain it before you use it every day for another two seasons! The last thing you want is to turn on your AC for the first time when it's hot outside and after you haven't used it in months, only to realize it won't turn on at all.
Get your equipment checked, cleaned, and maintained beforehand to ensure you remain comfortable throughout the spring and summer!
Why Is It Important to Schedule an AC Tune-Up?
Maintenance helps you get the most out of any equipment—including your air conditioner. It's how you protect your investment and ensure it runs efficiently, not just for this year but many years afterward.
If you skip a maintenance visit and there's an underlying issue, you won't know until it becomes a more expensive repair or leads to an inconvenient breakdown. It's always better to be proactive and get your system checked and prepared before you begin using it.
Maintenance can also pay for itself since it helps your system run efficiently. Greater efficiency means less energy is used, which means savings on your energy bills!
According to the U.S. Energy Information Administration (EIA),  air conditioning accounts for about 12 percent of the average home's energy bill. An air conditioning tune-up could help you lower your energy use and costs, so why wouldn't you want to schedule your visit? An air conditioning maintenance visit could help you save money!
Benefits of Air Conditioning Maintenance
Routine air conditioning maintenance offers a long list of benefits, including the following:
Decreases your energy use
Lowers your cooling costs
Extends the service life of your equipment
Reduces the risk of a breakdown
Boosts your indoor air quality (IAQ)
Keeps you in compliance with the manufacturer's warranty
Improves your overall comfort
What Happens During an AC Maintenance Visit?
During an air conditioning maintenance visit, our Midwest Heating & Cooling professionals will:
Check thermostat settings.
Tighten all electrical connections and measure voltage and current on motors.
Lubricate all moving parts.
Check and inspect the condensate drain.
Check controls to confirm safe operation.
Clean evaporator and condenser air conditioning coils.
Check the refrigerant level and adjust, if necessary.
Schedule a tune-up today to ensure your air conditioning equipment operates smoothly and efficiently during these upcoming warmer months. Reduce the risk of a breakdown so you can spend your time soaking up the sun this spring and summer—instead of dripping in sweat! Call us to schedule your visit today.
Schedule Your AC Tune-Up Today
Ready to boost the efficiency of your New Berlin, WI, home's air conditioning system? Schedule your AC tune-up with our Midwest Heating & Cooling professionals today. Call us at 414-209-4998 or request service online.