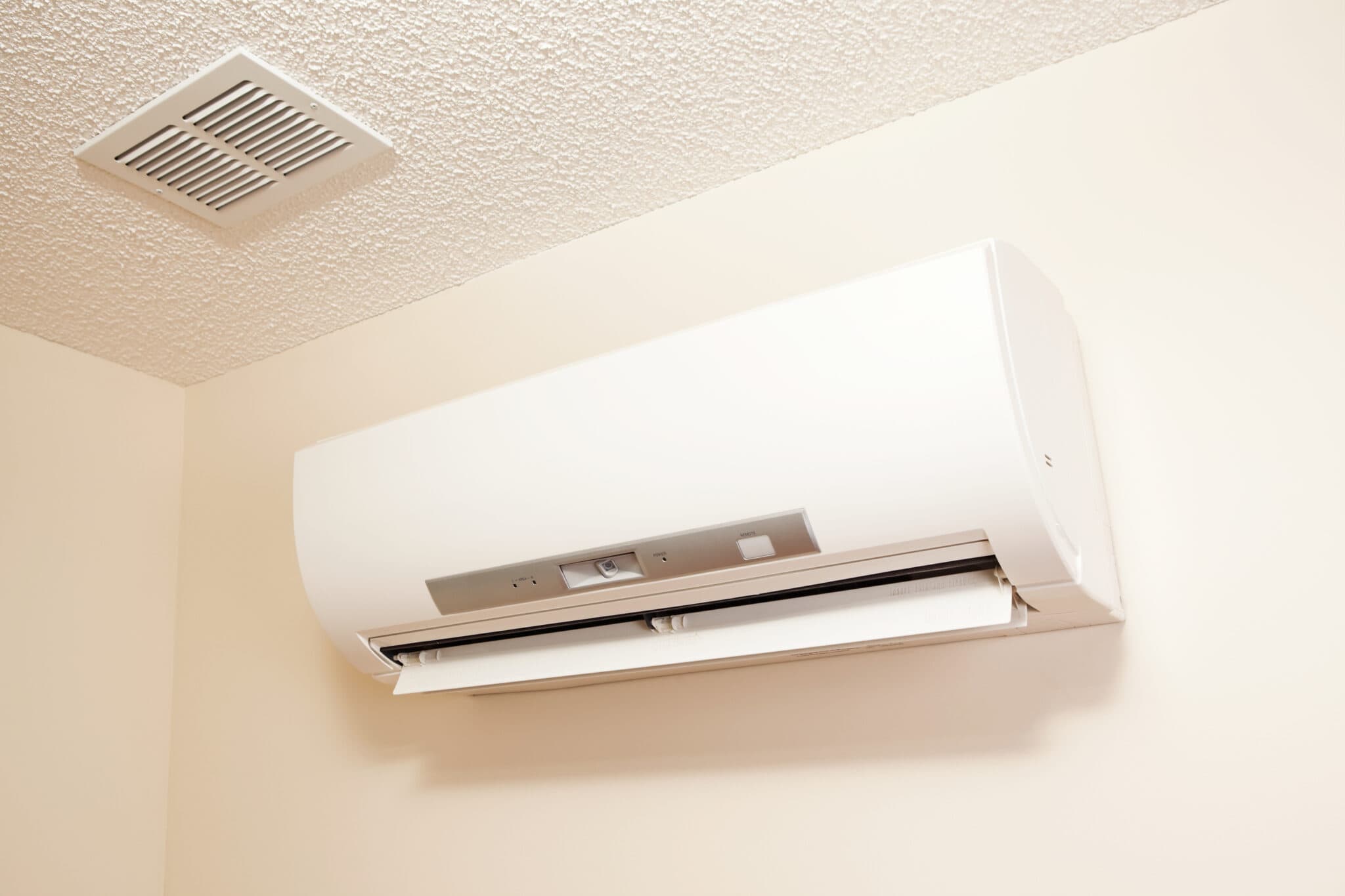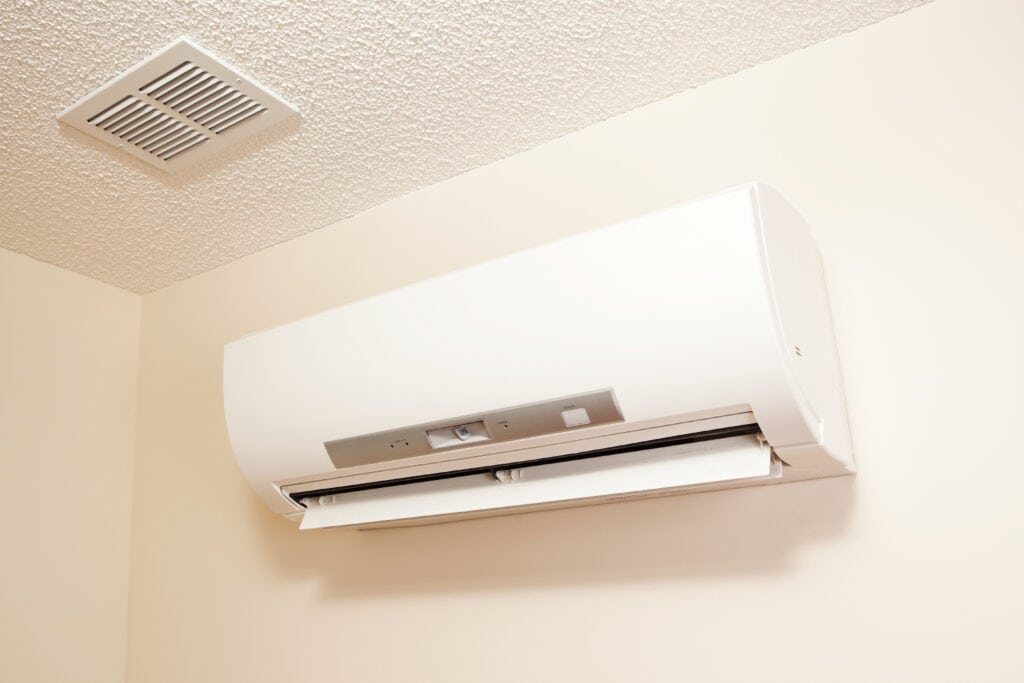 Are you planning to convert your Milwaukee home's attic or garage? Don't forget to consider how you will provide heating and cooling to the added space.
Going ductless could be the right choice for you!
Your current heating, ventilation, and air conditioning (HVAC) system may not be able to cover the new or remodeled area. Instead of upgrading your system, supplement it with a ductless system.
Maybe you didn't remodel or add extra space to your Wisconsin home—a ductless system could still be a great option in many cases.
Let our Midwest Heating & Cooling experts help you discover whether a ductless mini split is the best choice for your home. We can recommend the best make and model for your home while offering additional suggestions to enhance your comfort and lower your energy bills!
What Is a Ductless System?
A ductless HVAC system provides heating and cooling without the ductwork. Ductless mini splits connect an outdoor compressor to an indoor air handler.
You can install a single air handler to provide comfort to one specific area. Or you can create a zone control system by installing multiple air handlers throughout your home. The beauty of ductless systems comes from their flexibility. They work almost anywhere inside your Milwaukee home.
How Is a Ductless System Beneficial?
Ductless systems are a convenient and cost-effective option when you need additional heating and air conditioning for specific areas but don't want to replace your primary HVAC system. A ductless mini split can easily be installed and provide direct comfort wherever you need it.

Because ductless mini splits do not require air ducts (which tend to accumulate dust and debris), you can enjoy improved indoor air quality (IAQ). Just remember to clean the reusable air filter regularly.
If an area of your home does not receive an adequate level of heating or cooling and you're tired of overworking your central HVAC system, you will enjoy a ductless system. Ductless systems work independently from your central HVAC system, allowing you to increase or decrease the temperature as needed without affecting other parts of your home.
Making the Decision
Deciding if a ductless HVAC system is right for your home is entirely up to you. Ask yourself how comfortable you are in each room of your home and consider whether you would prefer additional heating and cooling support.

Don't forget about cost savings! If you're adding square footage to your home but want to hold off on replacing your central HVAC system or extending your ductwork, go a more affordable route by adding a mini split wherever you need it most in your home.
Plus, you don't have to worry about air loss from leaks and tears in your ductwork. Leaky ductwork is responsible for up to 30 percent of air loss, according to ENERGY STAR®. Imagine how much energy and expenses you will save with a ductless mini split.
Where Will a Ductless Mini Split Work Best?
Installing a ductless HVAC system is ideal for renovated garages, attics, basements, and lanais. But you may also want to add a ductless mini split to a second or third floor if your central HVAC system fails to keep these levels comfortable.
You may also consider a ductless system when adding new rooms to your home or for additional heating and cooling support in your sunroom or bonus room. It's all up to you! Wherever you want to increase your comfort level, consider a ductless mini split.
Contact Our Ductless System Experts Today
Are you ready to enjoy the benefits of adding a ductless system to your Milwaukee, WI, home? Turn to our Midwest Heating & Cooling professionals. Call us at 414-204-7764 or request service online today.