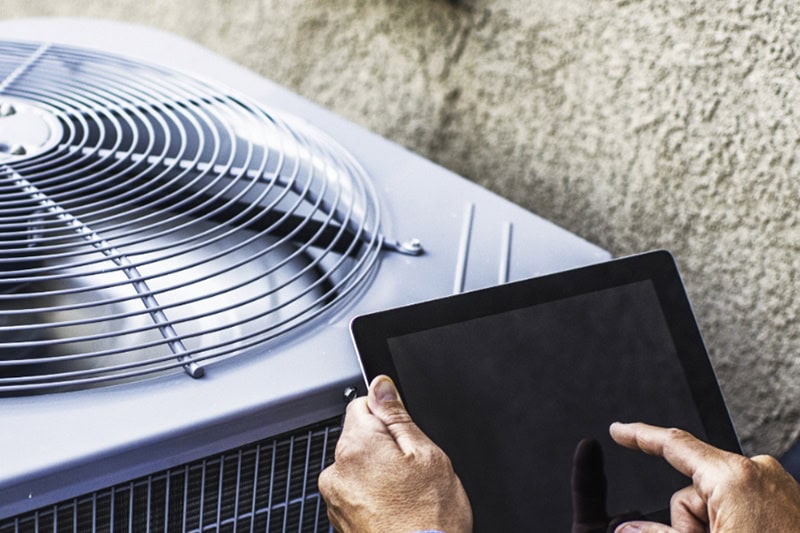 Are you looking for smart ways to save money and make the most of your investments?
Think about your Mukwonago home's heating, ventilation, and air conditioning (HVAC) equipment—wouldn't you be interested if there's a way to reduce your heating and cooling expenses?
Scheduling routine maintenance can help you achieve this goal! Midwest Heating & Cooling emphasizes the importance of maintenance and wants to keep it as easy as possible for each of our Wisconsin customers, which is why we offer our comprehensive maintenance care membership plans.
But how much money can you save by keeping up with routine maintenance services and joining our maintenance program?
The Benefits of Regular HVAC Maintenance
Before getting into how much you can save, you need to know just how essential HVAC maintenance actually is.
Now imagine having the peace of mind that comes with knowing your HVAC system is performing at its best, no matter how high or low the temperature is outside. This can be a reality for you—all you have to do is sign up for one of our comprehensive maintenance plans!
Here's why maintenance is the ultimate strategy to protect your investment and enjoy a range of benefits:
Enhances Efficiency: Regular maintenance ensures that your HVAC system runs efficiently, which means reduced energy consumption and lower utility bills for you!

Extends Service Life: Just as a well-maintained car performs better and lasts longer, the same principle applies to your HVAC system. Maintenance helps extend the lifespan of your equipment, delaying the need for costly replacements.

Supports Reliable Performance: Avoid unexpected breakdowns and costly repairs by addressing potential issues before they escalate.

Improves Indoor Air Quality: Clean filters and components lead to cleaner air circulating in your home, promoting better respiratory health.

Protects Your Warranty: Many warranties require regular maintenance to remain valid, safeguarding you from unexpected expenses.
How Do I Save Money With Your Maintenance Plan?
While the list of benefits from maintenance is impressive, nothing tops saving money. But how exactly do you save money by scheduling maintenance services and signing up for our maintenance plan?
Regular maintenance ensures that your HVAC system runs efficiently, meaning it uses less energy to achieve the same level of comfort. This directly translates to reduced energy expenses, as your system isn't working harder than necessary.
In fact, according to the U.S. Department of Energy, preventative maintenance can result in energy bill savings of up to 30 percent. Just picture paying that much less on your energy expenses, and think about what you could do with that savings!
At Midwest Heating & Cooling, our maintenance plans are designed to align with your needs and goals. By entrusting us with the care of your HVAC system, you not only invest in its longevity and performance but also in making a sound financial decision that pays for itself over time.
With service reminders for your included annual AC and furnace tune-ups, you will set yourself up for success and ensure your equipment receives the critical care it needs to operate at peak capacity.
Our maintenance plans also offer additional perks that can help you save even more money! You can receive system replacement discounts, repair discounts, indoor air quality discounts, and repair warranties. Plus, overtime charges are waived when you sign up for our top-level Absolute Care plan.
The ways you can save when you keep up with professional maintenance and sign up for our maintenance plan are endless. Invest in your equipment and start reaping the rewards!
The advantages of our HVAC maintenance plans extend far beyond just saving money. You can improve system efficiency, prolong the life of your equipment, ensure reliable performance, and enhance your indoor air quality. Save and improve your comfort today!
Ready to Sign Up for Our Maintenance Care Plan?
Take care of your Mukwonago, WI home's HVAC equipment so it can work at peak capacity and take care of you in return! Midwest Heating & Cooling offers a wide range of maintenance care membership plans tailored to fit your needs and budget. To sign up or schedule maintenance, call us at 414-209-4668 or request service online.