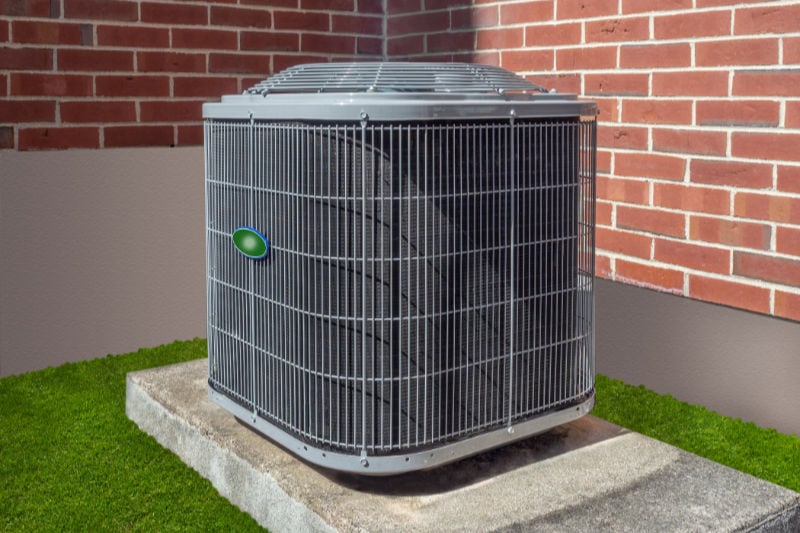 Heat pumps are a cost-effective option for heating and cooling your Wisconsin home. They use half as much electricity as an electric furnace or baseboard heating system, according to the U.S. Department of Energy (DOE). 
Midwest Heating & Cooling is pleased to install heat pumps from our Midwest Signature Series, which also includes air conditioners, air handlers, and furnaces. Located in Mukwonago, our team of NATE-certified HVAC experts is here to help with all your home comfort needs. Request a free estimate today. 
How the Inflation Reduction Act of 2022 Can Help You Save
If you're looking for a new heat pump, you may qualify for up to $2,000 in tax credits from the federal government. Rebates are also available but can vary because of income. The tax credits apply to everyone.
To qualify, the heat pump installed must meet or exceed the requirements of the ENERGY STAR® 6.1 specification. Get in touch with our Midwest Heating & Cooling specialists for more information about the Inflation Reduction Act (IRA) and how it can benefit you.
What is a Heat Pump?
Heat pumps provide both heating and cooling. They manipulate heat and humidity to alter the indoor temperature. Air-source heat pumps (ASHPs) use heat from the air, while geothermal systems use heat from the ground.
Cooling
To cool, the heat pump captures heat and humidity and sends it down the refrigerant line. This makes the leftover air cool. The warm air gets exhausted from the compressor, an outdoor box with a large fan. The excess humidity is converted into liquid water, which flows down the condensate drain.
Heating
To heat, the process works in reverse. Concentrated heat and humidity travel inside via the refrigerant line to warm the air inside your Wisconsin home.
Ventilation
The heat pump teams up with an air handler. The air handler contains blowers, evaporator coils, sound attenuators, and an air filter. Once the heat pump creates the conditioned air, the air handler circulates the air in the ductwork.
What Are the Benefits?
Heat pumps have many advantages over other forms of HVAC equipment, which make them popular among homeowners in the Mukwonago area. Here are the benefits you'll enjoy after installing a heat pump:
Excellent Indoor Air Quality
Heat pumps improve indoor air quality (IAQ) in two key ways: filtration and humidity control. As air circulates through your ducts, the HVAC filter catches particles like dust, dander and pollen. This protects your HVAC equipment and reduces the presence of airborne allergens. Additionally, the heat pump removes excess moisture from the air, reducing mildew and mold growth.
High Efficiency
While they may require more investment upfront, heat pumps pay off in the long run. They are a cost-effective option that doesn't rely on fossil fuels and can save you serious money on your utility expenses—particularly geothermal systems, which are among the most efficient options on the market.
Dual Fuel Systems in Wisconsin
A heat pump and furnace combination (known as a dual fuel system) are much more efficient than the traditional air conditioning/furnace combination. With a dual fuel system, the furnace only kicks in during subfreezing temperatures, meaning your furnace will operate fewer days of the year, saving significant energy. For the rest of the year, your heat pump keeps you comfortable.
What Products Are Available?
The Midwest Heating & Cooling signature series heat pumps offer comfort and reliability. These units are ENERGY STAR-certified with efficiency ratings of up to 19 SEER and 10 HSPF. They contain SmartShift® Defrost Technology to protect from Wisconsin winters.
Additionally, they are backed by 10-year parts and unit replacement limited warranties, as well as a lifetime compressor limited warranty. Contact our Mukwonago office today to learn more.
Call Today to Learn About Heat Pumps
Midwest Heating & Cooling is proud to offer heating and cooling services to our neighbors in Mukwonago, WI, and nearby. Call today at 414-209-4668 or request service online.