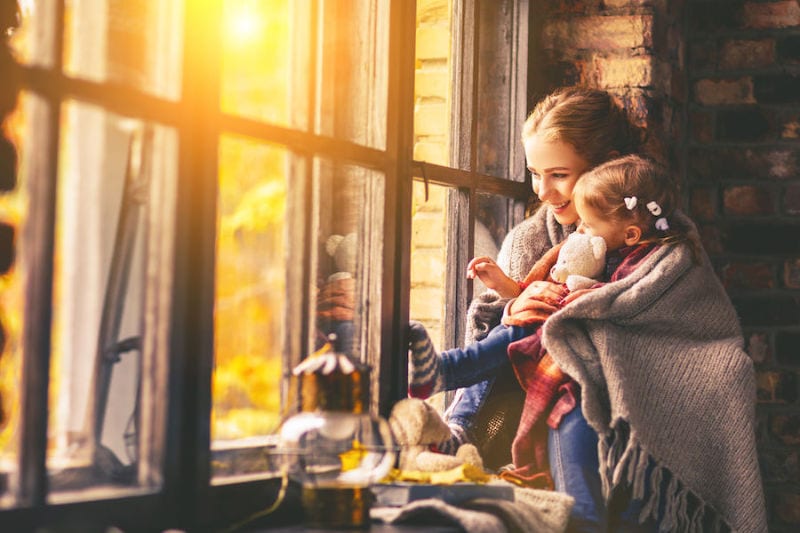 Winter is approaching fast! This means it is time to get your home ready for the cold season. So what exactly does "Winterizing" mean? By winterizing, you as a homeowner can make sure that your home can endure a winter freeze. Wisconsin winters can be brutal, and temperatures can sometimes fall to -40° F or lower depending on the wind chill. 
The good news is that you can make it through with proper preparation! If you are a Wisconsin homeowner, you'll love these tips for getting winter-ready – approved by Midwest Heating & Cooling experts. The possibilities of property damage or personal harm are too risky to ignore. The infographic below details how homeowners can take preventative measures to protect their own homes and how Midwest can help make the process even easier. By following these outlined steps, your home will be ready for whatever the winter winds blow Wisconsin's way.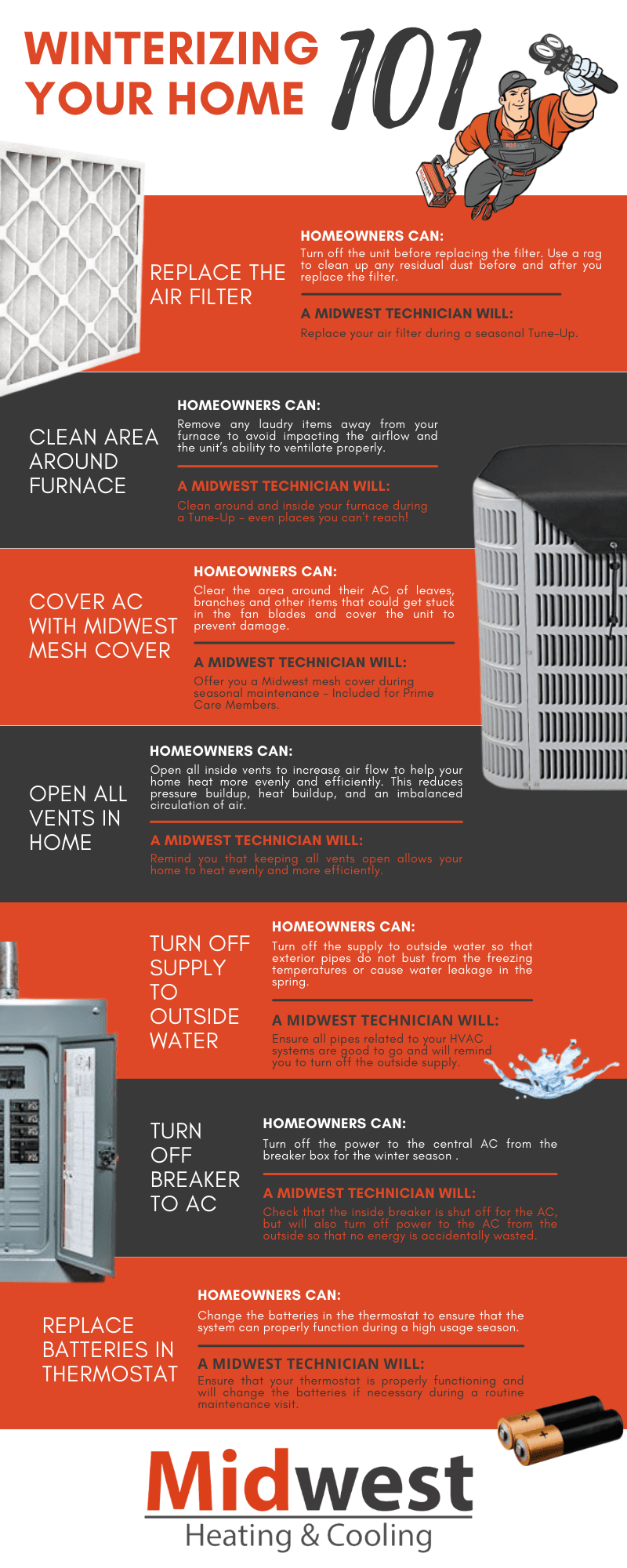 Homeowners can take many steps to prepare for winter, but Midwest can make the winterization process even easier. The best way to make sure your home essentials are ready to go is to schedule a Tune-Up performed by experienced professionals. Midwest experts will make sure your home is prepared for even the coldest winter night. This includes replacing your air filter for you and checking to make sure all visible vents are open so your home will heat evenly and more efficiently. A detailed and thorough cleaning of the inside of your furnace is performed during a Tune-Up – even the hard to reach places. 
Put your mind at ease by knowing that your thermostat is properly functioning and approved by a certified professional. And if the batteries need replacing, your technician will be sure to replace them. In short, all your bases will be covered and you won't have to do any of the work! Don't worry about keeping warm this winter. Follow these homeowner tips and above all, schedule a Tune-Up for your furnace!
Contact Midwest Heating & Cooling to learn about how to save on Tune-Ups and never worry about maintenance again! Call us at 414-704-0129.