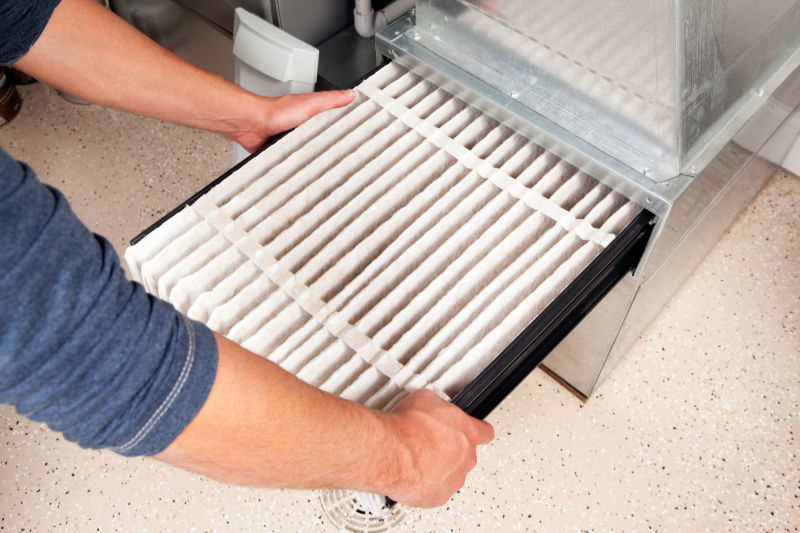 The holidays are around the corner here in Wisconsin. You may be shopping for gifts, hosting family, or taking a much-needed vacation somewhere warmer. 
Whatever plans you have—remember to change the heating, ventilation, and air conditioning (HVAC) filter according to the manufacturer's guidelines. It boosts indoor air quality (IAQ), prolongs equipment lifespan, and will help you avoid an emergency repair this winter for your gas furnace or heat pump. 
The Benefits of Replacing Your Air Filter
The Midwest Heating & Cooling team wishes our neighbors in Waterford and surrounding communities a happy holiday. Here are the top benefits of replacing your air filter: 
1. Increases Efficiency
Operating with a fresh filter makes your equipment run much more efficiently—your heating equipment uses up to 15 percent less energy, according to the U.S. Department of Energy (DOE). 

That's because airflow gets stifled when the filter gets clogged with dust and debris. Therefore, it's harder for your furnace or heat pump to complete the heating cycle. Stay on top of this simple maintenance task and benefit from long-term savings on your utility bills. 
2. Improves IAQ
Air filters remove harmful particles from circulation, including dust, pollen, and dander. This promotes healthy indoor air in your Wisconsin home. It also may reduce adverse symptoms for people suffering from respiratory conditions, including allergies and asthma.
3. Prolongs HVAC Lifespan
Filtration keeps dust and debris off your HVAC equipment. Additionally, the optimized airflow means your heating system will cycle less frequently. When paired with seasonal maintenance, this helps your system to run like new for longer. 
4. Reduces the Likelihood of HVAC Issues
Leave your clogged filter in for too long, and it can cause tons of mechanical issues. The clog causes your equipment to overwork itself. Common problems include freeze-ups, short cycling, and general wear-and-tear. Remembering to change your filter can help you save big on repair costs.
Why You Should Schedule Seasonal Maintenance
It's important to replace your filter. It's also important to schedule seasonal maintenance for your furnace or heat pump. Here's why:
During an inspection, your Midwest Heating & Cooling professional will ensure your HVAC system runs safely. That means checking for risks like a refrigerant or carbon monoxide (CO) leak and that all the wiring is up to code. 
Keeps Your HVAC System Safe
Inspections allow your specialist to fix minor issues before they turn into larger ones. In many cases, it's cheaper and easier to fix HVAC problems when you catch them early.
Is your heating system using too much power? It may need maintenance to be running at peak efficiency. Or, you could have leaky ductwork, which your specialist can detect and correct during a seasonal checkup.
Call Your Local HVAC Experts Today
Midwest Heating & Cooling has a team of talented HVAC professionals ready to work on your next home project in Waterford, WI, and all the surrounding communities. Call us at 414-209-4668 or request service online.