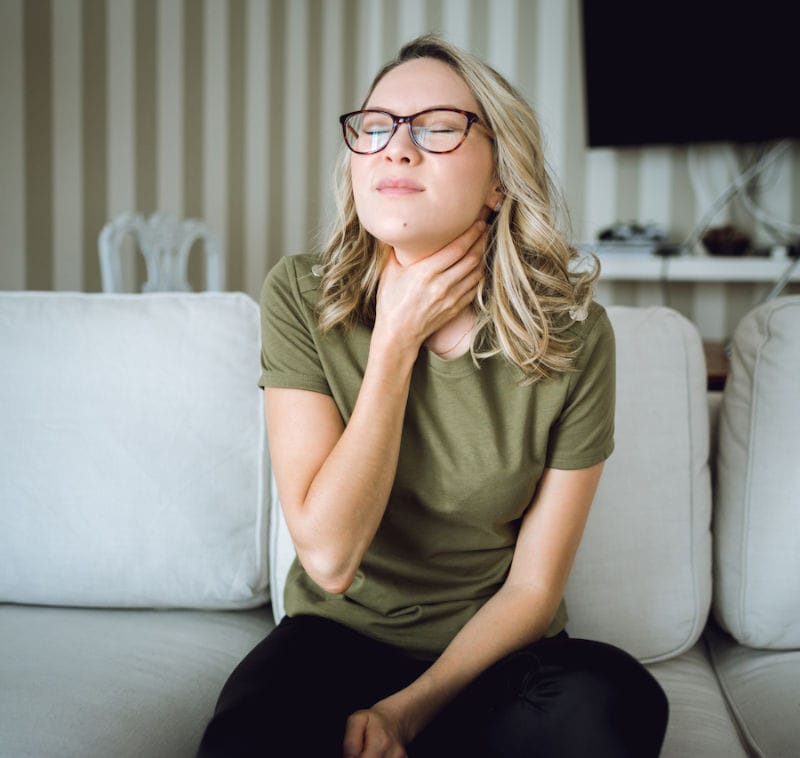 Radon gas can slip into your Wisconsin home without you even noticing it.
Uranium found in rocks and soil under your home can release radon as it decays. Air pressure in your home, which typically is lower than air pressure in soil, acts as a vacuum and sucks radon through cracks in the foundation.
If too much radon accumulates in your Mukwonago home, it not only lowers your indoor air quality (IAQ) but also threatens your health.
It's just one of many pollutants that can enter your living space and jeopardize your well-being. At Midwest Heating & Cooling LLC, we have more than 20 years of experience providing solutions for your indoor air quality and heating, ventilation, and air conditioning (HVAC) needs.
We can recommend the best equipment to reduce particulate matter, bacteria, smoke, and other irritants in your home. We also offer ventilation systems that can help reduce radon levels.
While other indoor air contaminants can trigger allergies, sinus problems, and asthma, radon gas exposure puts you at risk for lung cancer. Radon is the second leading cause of lung cancer—and an estimated 21,000 lung cancer deaths annually—and the number one cause of lung cancer among non-smokers, according to the U.S. Environmental Protection Agency (EPA).
The agency points out there is no known safe level for exposure. It says the average radon concentration outdoors is 0.4 picocurries per liter (pCi/L) and that homes with indoor radon levels of 4 pCi/L or more need radon mitigation. The EPA also suggests that homeowners consider radon abatement if their residence has a level between 2 and 4 pCi/L. 
Do you know how much radon is in your home?
Testing
You can schedule an appointment with Midwest Heating & Cooling to test for home radon levels. Midwest's air expert will set up an air collection device manufactured by Aprilaire in a room closest to the lowest level in your home. After three to five days, you send the test kit via USPS to a third-party lab.
The lab will email the results to you and our company. One of our team members will call you to explain the test results and discuss mitigation if needed.
If the radon level in your Mukwonago home is within EPA-recommended guidelines, that is a cause for relief, but it does not mean the air you breathe at home is free of all contaminants.
Our qualified pros offer home air analysis tests that pinpoint indoor air quality issues. We can determine if other forms of pollution, including mold, viruses, and particles are present in your home and recommend the best solution for your needs.
What should you do if the radon level in your home is higher than recommended guidelines? Midwest can fix the problem with a mitigation technique that uses piping and a fan system.
Radon Mitigation
Radon abatement specialists consider foundation design when determining the best system for your home. The most common mitigation for homes with basements or slab foundations is sub-slab depressurization. This system prevents radon from entering your home. 
The process involves installing one or more pipes beneath your foundation to vent the radioactive gas. The pipe runs from below ground to just above the roof along the exterior of
your home.
A fan inside the system creates a vacuum beneath your home that moves the gas, expelling it
above your home. The system can effectively reduce radon levels and only minimally
increases your electricity costs.
A Heat Recovery Ventilator (HRV) can make a big difference in the amount of fresh air that circulates throughout your home, regardless of foundation type. A HRV will not stop radon gas seeping through foundation cracks, but it can help reduce indoor concentration levels.
HRVs expel contaminated indoor air and replace it with filtered, fresh air. They also transfer heat between incoming and outgoing airflow. As a result, the fresh air feels warm in the winter and cool in summer. 
At Midwest Heating & Cooling, we maintain, repair, replace, and install ventilation systems. If your home contains dangerous levels of radon, our air quality experts can provide a simple mitigative solution to remove the radon from your home. We also can recommend an HRV that continuously replaces polluted indoor air with fresh outdoor air in your home. 
Make Indoor Air A Priority
Measure the radon level in your Mukwonago, WI, home, and take steps to ensure your living space is free from other contaminants. Midwest Heating & Cooling can help you improve indoor air quality. Call us at 414-704-0129 or request service online.