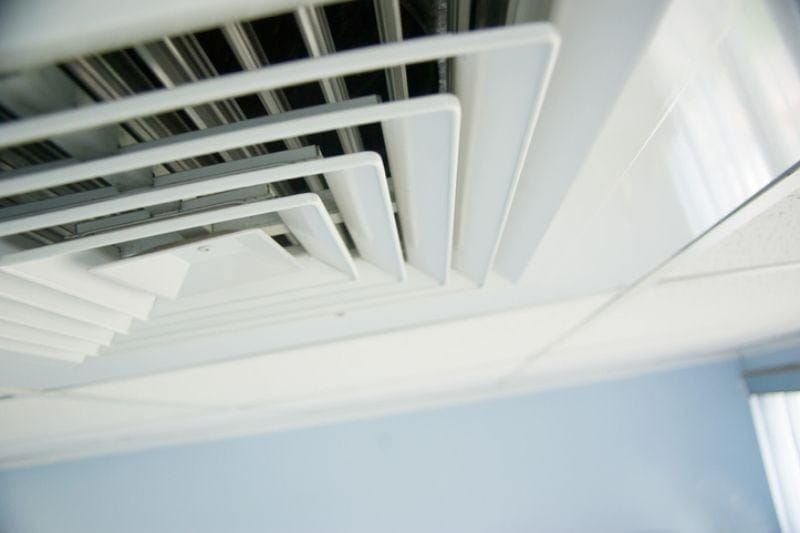 Hear that noise?
It's the sound of money escaping from your Germantown home's air ducts.
According to the U.S. Department of Energy (DOE), the average home loses up to 30 percent of the air traveling through ductwork because of leaks and tears. Sealing your ducts can lead to substantial savings.
Midwest Heating & Cooling is here to help. Our NATE-certified specialist can inspect, seal, and clean the air ducts traveling through your Wisconsin home or business. We're your go-to company for all your heating, ventilation, and air conditioning (HVAC) services in the greater Milwaukee area.
Do the Math
Suppose you are spending around $2,000 annually to heat and cool your Germantown home. Reducing your energy losses by even 20 percent through duct sealing could add up to $400 a year in potential savings.
Here's another way you save money: sealing ducts can extend the lifespan of your HVAC system, reducing the need for repairs or having to replace your equipment prematurely.
The longer you can enjoy your HVAC system, the more bang you get for your buck.
Enjoy a Cleaner Home
Here are a few other ways that duct sealing can benefit your household:
Improved Indoor Air Quality (IAQ): Leaky ducts can draw in dust, allergens, and pollutants from your attic and other unconditioned spaces, which then get circulated throughout your home. Sealing the ducts helps maintain better IAQ.
Increased Comfort: Sealed ducts help maintain consistent temperatures and humidity levels throughout your home.
Balanced Airflow: Sealing your ductwork helps ensure that air is evenly distributed throughout the living spaces, reducing spotty hot and cold areas throughout your home.
Reduced Maintenance Costs: Tightly sealed ducts help prevent mold growth and dust accumulation that can lead to ongoing maintenance issues. You can also cut down on costly HVAC repairs.
Environmental Benefits: Lower energy use means reduced greenhouse gas emissions and a smaller carbon footprint.
Breathe better and enjoy your home with the help of our air duct professionals at Midwest Heating & Cooling.
Do You Need Your Ducts Sealed?
Most of your ductwork is likely hidden behind walls and floors, making it difficult to identify any issues. Here are a few clues that you have poorly performing ductwork:
Your utility bills keep going up in the summer and winter.
You have rooms that are difficult to heat and cool.
Some rooms always feel stuffy and never seem to feel comfortable.
Your ducts are located in an attic, crawl space, or garage.
You can see tangled or kinks in the ducts.
At Midwest Heating & Cooling, we use thermal imaging equipment to help pinpoint those leaks and tears. You can trust our team to seal and clean your ductwork so that you enjoy improved comfort and energy savings.
Call Milwaukee's Top Ductwork Experts
Are you looking for a licensed HVAC company you can trust to seal the air ducts in your Germantown, WI, home? Schedule a free consultation with Midwest Heating & Cooling. We specialize in creating healthy homes and happy families. Call us today at 414-209-4668 or request service online.