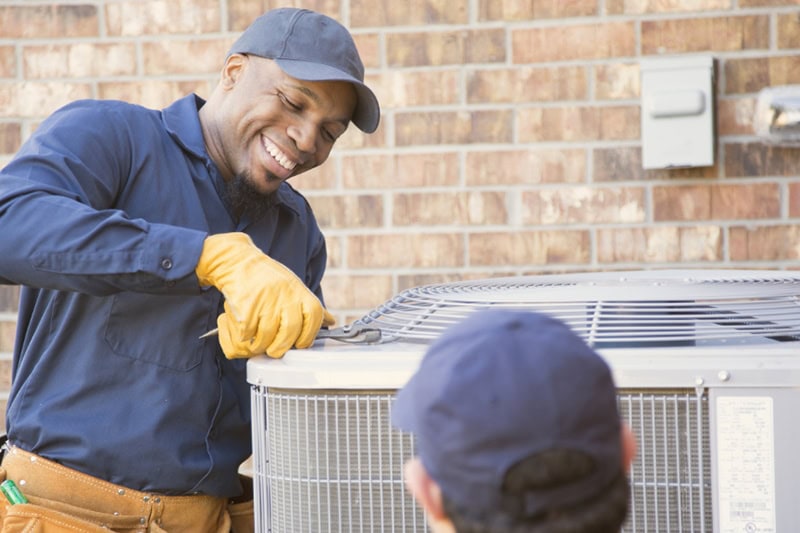 Your furnace has been idle for six months. Give it a little TLC before you fire it up to work non-stop for the next six months. 
A thorough cleaning, safety inspection, and performance test will get your furnace off to a good start for the winter heating season in Wisconsin. Preventative maintenance prepares your heating system for winter and gives you peace of mind. You can feel confident your Mukwonago home will remain comfortable no matter how cold it gets outdoors. 
Our expert Midwest Heating & Cooling technicians can prepare your furnace to operate safely and efficiently. If you schedule a maintenance visit this fall, we can tweak and repair your heating equipment before outdoor temperatures plunge. 
Why Schedule a Furnace Tune-Up?
Maintenance smooths the transition from pleasant fall days to cold winter nights for your heating, ventilation, and air conditioning (HVAC) system. It removes the uncertainty that comes with the start of the heating season. It assures that your furnace will turn on and run reliably from the first day you put it into service this year until you turn it off next spring.
Heat system maintenance is not limited to furnaces. Our pros also maintain boilers, ductless equipment, heat pumps, geothermal systems, and radiant floor heating.
We believe an annual furnace tune-up is essential for your comfort. Here is how a fall checkup can benefit you:
Maintenance prolongs the service life of your furnace. A gas furnace operates efficiently for around 12 to 15 years but can extend to 20 years and beyond with annual preventative maintenance. Regular checkups also ensure your equipment operates at peak efficiency.
Scheduling maintenance in the fall, before your furnace begins working 24/7, offers a chance to identify and fix problems before they worsen. Operating your furnace with worn or faulty parts could hasten an inconvenient system breakdown. 
A fall checkup keeps you safe. Your furnace burns fuel, such as natural gas, propane, or oil, to create heat and exhaust gases, including carbon monoxide (CO) and nitrogen oxides (NOx).
A tune-up can pinpoint system weaknesses, such as improper venting, a cracked heat exchanger, and faulty wiring, that can cause gas leaks and fires, jeopardizing your health and safety.
Consider a Service Plan
Service plans help homeowners keep on top of annual maintenance and budget for repairs and system replacements.
We offer a four-tier maintenance plan that includes annual furnace and air conditioning maintenance. Free water heater maintenance and blower wheel cleaning are among the benefits you receive with our top tier. Other tiers offer modestly priced water heater and blower wheel maintenance, low diagnostic charges, repair warranties, and discounts.
Schedule a Tune-Up Today
Are you confident your furnace will keep your Mukwonago, WI, home safe and warm this winter? You can ensure its reliability by scheduling a tune-up with Midwest Heating & Cooling. Call us at 414-209-4668 or request service online.