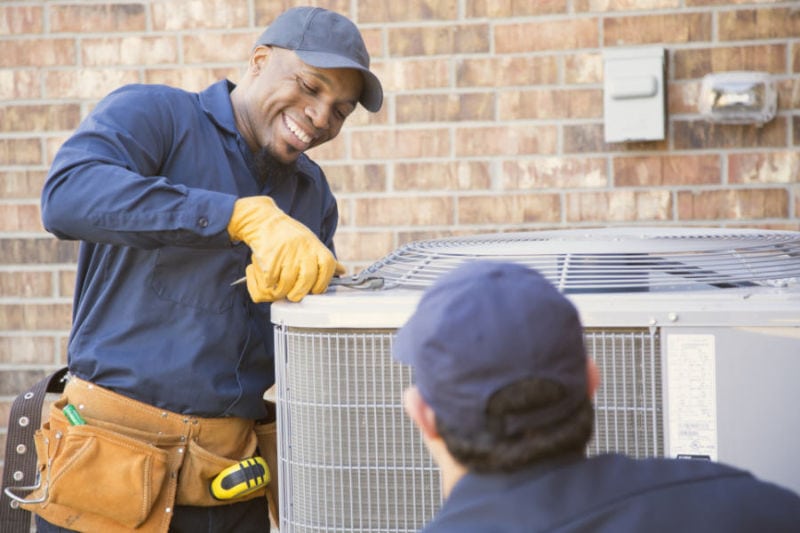 Have you been putting off replacing the heating, ventilation, and air conditioning (HVAC) system you currently have in your Mukwonago home? Maybe you only plan on opting for a replacement as a last resort.
Equipment shortages could put a damper on your plans. If you're due for a heating and cooling system upgrade, the best time is now.
Here at Midwest Heating & Cooling, our professionals are ready to jump in and address any of your HVAC needs. A shortage of HVAC equipment can be concerning but not when you're aware of the situation and can be proactive.
Our team strives to keep you informed about all heating and cooling trends in the industry. We want you prepared to take action quickly and experience uninterrupted comfort in your Wisconsin home.
What Is Causing Equipment Shortages?
Various industries across the board, from automotive to construction, are currently experiencing shortages here in Mukwonago and throughout the country. Just as there are fewer cars available for purchase on the dealership lot, there are fewer accessible HVAC products and equipment.
HVAC manufacturing companies and distributors are facing equipment shortages for a variety of reasons, including:
Initial or current slowed production related to the pandemic
Limited number of available workers
Supply chain issues
Supply simply cannot keep up with the increased demand due to the HVAC equipment shortage. In a recently published article, the Associated General Contractors of America (AGC) noted a shortage in copper, plastics, concrete, wood, and semiconductors. This has significantly slowed down the manufacturing of new air conditioners and furnaces.
In fact, manufacturing has halted in some cases due to the semiconductor shortage, while other companies have created new alternative designs that don't require this component.
What Do I Do If I Know I Need New or Replacement HVAC Equipment?
There are shortages of other types of heating and cooling components as well. With limited HVAC systems, parts, and equipment, our Midwest Heating & Cooling professionals recommend you act now.
It's important to opt for any new installations or replacements as soon as possible to avoid unobtainable equipment in an emergency. Be proactive—this shortage could continue for a couple of years.
Midwest Heating & Cooling Is Here to Help
At Midwest Heating & Cooling, we take great strides to prepare for these types of situations and have already taken inventory of brand new systems to help counteract poor supply.
Even so, we recommend you opt for any repairs and replacements now. Once we install our current inventory of new high-efficiency HVAC systems, it could take up to several weeks until we are restocked with new systems.
Don't wait until your system breaks down to repair or replace it. We don't want you to experience a moment of discomfort when having to wait on a part or until a new unit comes in. And you certainly don't want to have to wait anywhere from days to weeks for air conditioning in your home this summer!
Financing Options and Financial Incentives
Opting for a new system is an investment in your home comfort. A new system provides optimal indoor air quality (IAQ) and can enhance your indoor living experience, as well as keep you healthy. After all, we do spend 90 percent of our time indoors, according to the Environmental Protection Agency (EPA). We want you to enjoy it!
When you plan ahead to replace your HVAC system instead of waiting for it to go out, you can take the time to speak with our Midwest Heating & Cooling professionals about the different financing options we have available to you. We will help find a solution that works best for your specific needs.
In addition, our experts can inform you of equipment rebates and tax credits you may be eligible for. We want to ensure you are not only getting the most out of your heating and cooling equipment but also reaping the many benefits of purchasing a new system.
Reach Out to Our Heating and Cooling Experts Now
For the new HVAC system you need in your Mukwonago, WI, home, turn to our Midwest Heating & Cooling professionals. We are committed to supporting you by offering the most innovative heating and cooling solutions. Call us today at 414-439-0827 or request service online.